We offer to the visitors a quality hosting at the heart of the village allying comfort, peace, looseness and diverse services: personalized and smiling reception, five comfortable rooms from two to four people with bathroom, buffet breakfast included in the price (except for shared rooms), free Wi-Fi in rooms and nice view over the national park. The pousada is the base of operation of the ecotourism agency " Tatu na trilha". You will find on the spot all the opportunities to organize your excursions and trekkings: maps, English-speaking guides, insurance as well as informations regarding local cultural and sportive activties.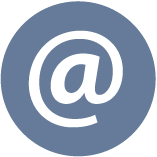 contactatu@infochapada.com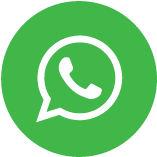 +55 75 9 9160 4860
The village of Capão allies the charm and the authenticity of the villages of Bahia with its space capoeira, his(her) small shaded bars and its theater where we dance the forr ó on Saturdays evenings. Diverse shops of small business sector(crafts) and natural products as well as a small supermarket complete this community where mix walkers come from any horizons and Brazilian tourists. It is the ideal starting point to know the natural reserve of Chapada Diamantina that extends everything around the valley.
This price list includes the buffet breakfast
---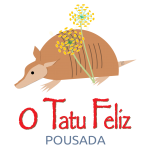 In case of cancellation the following rules apply:
1. Up to 30 days before the accommodation date: 10% of the deposit will be
charged
2. Between 29 to 15 days before the accommodation date: 30% of the deposit
will be charged
3. Between 14 to 7 days before the accommodation date: 50% of the deposit
will be charged
4. Less than 7 days before the accommodation date: 80% of the deposit will be
charged
CAPÃO VALLEY
---
Capão valley, 50 km from Lençois, was a long time strategic base for diamond researchers working in the surrounding mountains between 1860 and 1930. The end of the diamond cycle saw the emergence of an economy based on coffee and banana plantations. The 1980s, which saw the arrival of people from larger Brazilian cities looking for a life closer to nature, has gradually transformed the valley. Several communities working with small scale farming and seeking a spirituality linked to nature blossomed whereas the 1990s brought tourism and new opportunities for all the residents. These communities successfully proposed courses of all kinds, ranging from natural medicine to shamanic retreats.
Coupled with this a wider community movement is currently working on a sustainable development model that allows for the growth of the local economy while preserving the ecological and social balance of the valley. The choir, the circus school run by a Frenchman and the theatre group liven up the evenings in the village. Many Brazilian, South American and European artists have chosen to live there, giving the village something of a Bohemian feel, an easy-going atmosphere in which several different languages ​​can be heard. The village of Caete-Açu has adapted to these changes without losing its identity and Capão Valley can today count on over two thousand inhabitants.
The local agency Tatu na Trilha offers various tours in the Chapada Diamantina that will help you to discover the region according to the time you have and the type of tourism that suits you
HOW TO GET HERE – TRANSPORTS
---
Bus terminal of Salvador, destination Seabra, stop at Palmeiras or Lençois
From Salvador or Lençois to Palmeiras
Return from Palmeiras to Lençois or Salvador
Salvador
Lençois
Palmeiras
Palmeiras
Lençois
Salvador
08h
14h40
15h45
7h50
9h
16h
13h
19h40
20h45
12h35
13h45
21h15
23h
05h10
06h30
21h50
22h50
05h50
In Palmeiras, shared taxis wait for passengers at the bus stop (except for the buses arriving at night) and take them to the Capão Valley on a 40 min drive, dropping them at Pousada Tatu Feliz, in front of the agency. Charge is R$20 per person each way (assuming the car is full).
There is an option of private transport from Palmeiras to Capão Valley for €45

Purchase bus tickets directly on the site www.busbud.com/en in English; at the Salvador Bus Station (Rodoviaria) with either Real Expresso Company or Rapido Federal; or at the agency "Shopping Tour" inside 'Shopping Barra' mall, Barra district of Salvador. We recommend purchasing tickets at least 24 hours in advance.
• Lençois – Capão Valley
Outbound: bus to Palmeiras (at 05am, 1pm, 7pm and 11pm) then shared taxi to Capão Valley (R$15 approx, if full).
Return: shared taxi to Palmeiras then bus to Lençóis (at 6.00, 12.15 and 22.30)
• Chapada Diamantina – Boipeba and Morro de São Paulo.
Bus from Palmeiras (22.30) or Lençois (23.30) to Feira de Santana (arrival at 4.45) then direct bus to Valença (4 hours journey – with Santana bus company) from 5.30
Boats for Morro (every hour) or "lancha Garça Branca" (fast boat) for Boipeba (10.00 and 12.00 – 1 hour journey). Return Boipeba-Valença: 7.00, 9.00, 12.00 and 16.00
Booking via internet: www.islandtour.com.br
Take the BR 324 from Salvador to Feira de Santana, then the BR 242 to Palmeiras then follow 20km of dirt road to the Capão Valley. The journey takes around 6 hours.
Airport Horácio de Mattos (Tanquinho) is 60 km from Lençois. Flight from Salvador with Azul Linhas Aereas. Two weekly flights on Thursday and Sunday returning on Wednesday and Saturday at a reasonable price (around R$220 one-way). Flight is 40 minutes. There is also a Belo Horizonte-Lençois flight on the same days. Possibility of organizing an airport transfer to the Chapada Diamantina: Capão Valley (90€) or Lençois (20€)